Alright! You are still interested in what I am talking about! Then I will continue...
      Before you put your plants into their new home, we need to make sure it is ready for them. Start by washing out the 2-liter bottles that you are going to use. I made the mistake of skipping this step and was rewarded with ants. Once the bottles are clean, I have seen three ways we can make them into useful planters. I call the designs: VT, HZ, and WS.
      Let's start with the design that got me hooked into this crazy ride. The designer call it a SIP (sub-irrigated planter), but I call it a WS (water saver) because it saves the water for the plant without drowning the roots.
(a link to the designer is below the image)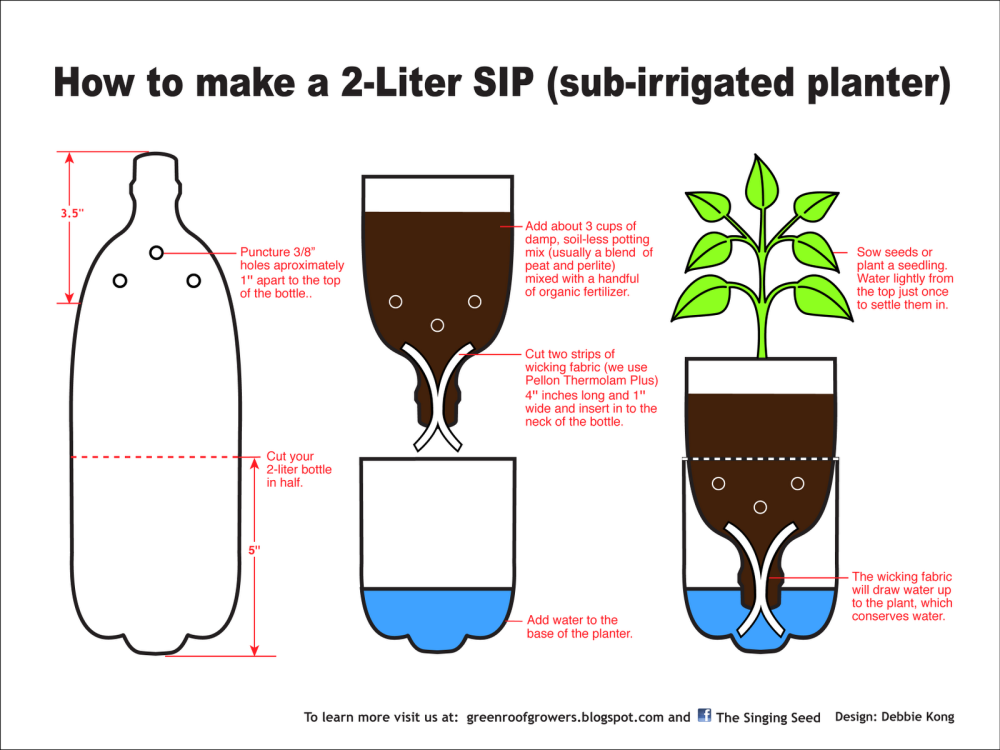 Link to SIP designer page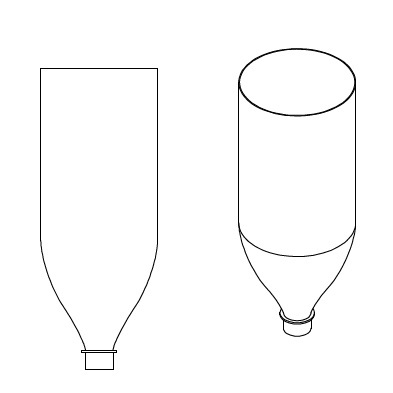 A nice and easy design that I call VT is created by cutting off the bottom of a 2-liter bottle. You can poke some hole in the cap or just have it loosely screwed on to alllow drainage. This design is great for plants with deep compact roots. Believe it or not, I have grown carrots in this design.
      This is the design that seems to get the most, "Oh, that's neat," reactions. It is not as simple to make as the VT design, but it is easier than the WS design. This design also tends to have the shallowest root support. Herbs and ground flowers work great.

      In order to make this design, you have to first know where your hooks are going to hang. The Indoor HZ starter kit was designed with the 2-liter bottles from coco-cola in mind. Putting the hooks at about 9 1/2 inches apart seems to work the best. Once you know where the hooks are going to go, use a utility knife to carefully cut a half circle kind of shape between where the hooks will be. When you have the shape you want, add some double side foam tape where the hooks are going to be to help prevent shifting. Add the hooks and hang it up.
      Sometimes I have to add a few stones to neck end of the bottle to help balance the weight if it is hanging crooked.